There are several ways you can get to Akigawa Baptist Church. We'll do our best to make it as easy as possible for you.
By an App
If you would like to just "click and go," feel free to click either of the links below to access our church with your preferred map.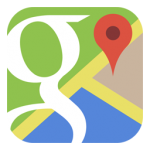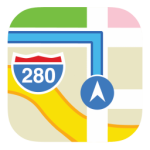 By Car
Akigawa Baptist Church is located on Route 7 (Itsukaichi Kaido). From downtown Akiruno, you will see the church on the left hand side about 400 meters from the Akigawa Farmers Center. You will see a Family Mart convenience store on the left, a "Torino" Pizza restaurant on the right, and then Akigawa Baptist Church on the left, just as you start to descend downhill.
From Fussa, cross the Tama river on Route 7 (Itsukaichi Kaido). As soon as you cross the river, go past the three consecutive traffic lights. Follow the road as it winds up the hill. After your "winding ascent," you will want to be in the right hand lane to continue to go straight through the next traffic light. Follow the road as it goes straight for a while and you will come to another traffic light just before you start ascending another hill. Just before the top of this hill, you will see the church on the right hand side. Look for the big wooden deck.
By Train
We are about a 10 minute walk from the Higashi Akiru train station, located on the Itsukaichi Line. To get to this train station, go to the Haijima train station and look for the Itsukaichi Line (usually platform 1). Then take the train two stops to Higashi Akiru Station. As you leave the station you can either turn left or right to cross the train tracks: turn right. After passing the taxi roundabout, you will see a hill. Unfortunately you have to take the hill up. All the way. (sorry). (feel free to take a few breathers on the way up). After ascending the hill, pat yourself on the back, and keep going straight until you come to a dead end. (You will see the "Park" grocery store across the street to your left here.) Turn right, and walk for about 100 meters or so, and you will see the church on the left.
As our guest, please feel free to use the guest parking location under the wood deck of the church property. These parking spots are reserved especially for you. If you have any questions about how and where to park, please ask one of our friendly greeters who will be more than happy to answer any…
If the guest parking at the church location is full, or if for any reason you would simply feel more comfortable parking offsite, there is a Repark coin parking lot down the hill from the church going toward Fussa. There are prepaid tickets available in the church auditorium, so feel free to pick up however…